You can be as busy as you want … or you can simply lie back and enjoy country life … the choice is yours.
.BLUE MOUNTAINS BOTANIC GARDENS – MOUNT TOMAH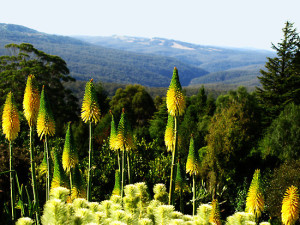 Bells Line of Road (via Bilpin)  MOUNT TOMAH NSW 2758
PHONE (02) 4567 3000     FAX (02) 4567 2037     EMAIL tomah@rbgsyd.nsw.gov.au
Blue Mountains Botanic Gardens is open every day (except Christmas Day).
Monday – Friday: 9am-5.30pm

Saturday, Sunday and public holidays: 9.30am-5.30pm
Entry is free. Come and enjoy this stunning cool climate garden! Please note: Pets, including dogs on leads, are not allowed in the Gardens.
http://www.mounttomahbotanicgarden.com.au
THE CHAPEL ON THE HILL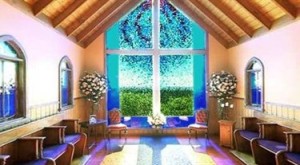 36 Berambing Crescent, BERAMBING NSW 2758
PH (02) 4567 2156   EMAIL chaphill@bigpond.com
The Chapel on the Hill, a non denominational church, is open to the public 7 days a week. The stained glass windows are made up of 3000 squares of handmade, transparent blue glass and represent the lives of the men, woman and children cared for within the pioneering paliative care unit of Mt Carmel Hospital in Seven Hills and the Outstretched Hand Foundation, both the enterprise and vision of Teresa Plane, the original owner of Chapel Hill Retreat. Teresa, a much loved and respected resident of Berambing, still resides close by and as a licensed marriage celebrant, if often found presiding over weddings within the chapel.
The Outstretched Hand publications, first published in 1980 are utilised by hospitals, general practitioners and those in the funeral industry to assist families with grief, bereavement, death and dying. Authored by health professional, the publications are free to download – www.outstretchedhand.com.au
 BILPIN FRUIT BOWL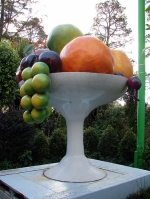 2093 Bells Line of Road BILPIN NSW 2758
PH (02) 4567 1152      FAX (02) 4567 0115     EMAIL info@bilpinfruitbowl.com.au
An iconic attraction, no trip is complete without a visit to the Bilpin Fruit Bowl – open 7 days a week from 8.00 am till 5.30pm (CLOSED CHRISTMAS DAY).

BUSHWALKING
There are a number of excellent  bushwalking trails in and around the Bilpin District. The following details the areas to explore and the links where further information can be obtained;
Hawkesbury – http://www.hawkesburytourism.com.au/hawkesbury-bushwalks.htm

MT VIC FLICKS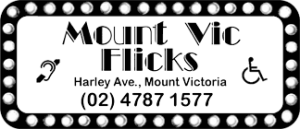 Harley Ave, Mount Victoria NSW 2786
PHONE (02) 4787 1577
Located in Mount Victoria in the Upper Blue Mountains, just a short 30 minute drive from Bilpin, Mount Vic Flicks has provided quality intelligent cinema from Australia and around the world for 26 years. Step back in time and experience 'cinema' the way it once was at a nostalgic single-screen venue. Visit there website or Facebook page screening information.

BLACKHEATH GROWERS MARKETS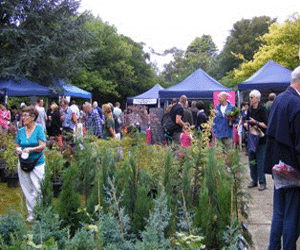 Held the 2nd Sunday of the month (Closed January) – just 40 mins from Bilpin
Blackheath Community Centre
Cnr Gardiner Street and Great Western Hway
8am to 12 noon