With chefs such as Michael Jaggard and Sean Moran to tempt your palate, you will find yourself wanting to stay just  a few days longer in Bilpin, just to experience the many world class restaurants and cafes on offer.
TOMAH GARDENS RESTAURANT 
Blue Mountains Botanic Gardens, Mount Tomah
Bells Line of Road via BILPIN NSW 2758
The Garden welcomes Sean Moran from Sean's Panorama at Bondi. Sean has created the beautifully rustic Tomah Gardens Restaurant, much in fitting with the stunning rural surrounds of Mount Tomah and nearby Bilpin. Sean's philosophy is to use local produce and high quality ingredients, creating healthy meals, as well as sourcing locally made furniture and design elements.
With local craftsman Roland Kindler creating hand made tables, potter Steven Sheridan throwing plates, wood turners Paul Trebel and Vincent Dobson turning pepper mills and macrocarpa pod salt dishes, Sean is transforming both the venue and the food into a soulful work of art. Bookings highly recommended on 0421 552 746

BILPIN AFIRE Bar and Grill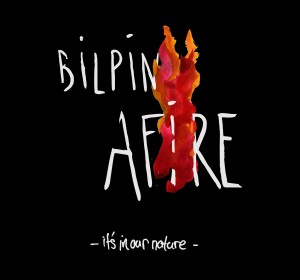 2488 Bells Line of Road, BILPIN NSW 2758
PH (02) 4567 0335
OPEN    Thursday to Monday for lunch – 11am to 4.30pm
Saturday and Sunday for dinner – 5.30pm to 9pm (bar open to 11pm)

ARCHIBALD HOTEL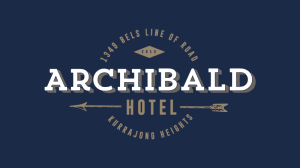 1349 Bells Line of Road, BILPIN NSW 2758
PH (02) 4567 7140
Perched at the top of Kurrajong Heights with views of the Sydney basin, you can enjoy a sumptuous meal and live entertainment. The new owners have revamped both the interior and the restaurant, bringing a young, fresh vibe to an iconic location.
http://www.archibaldhotel.com.au/

BILPIN FRUIT BOWL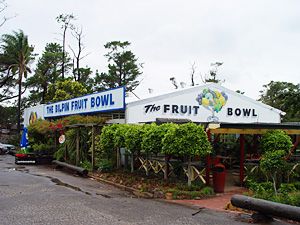 2093 Bells Line of Road BILPIN NSW 2758
PH (02) 4567 1152      FAX (02) 4567 0115     EMAIL info@bilpinfruitbowl.com.au
The Bilpin Fruit Bowl has been owned and operated by Simon and Margaret Tadrosse since 1985 and is open 7 days a week from 8.00 am till 5.30pm (CLOSED CHRISTMAS DAY). They stock local honey, local home made jams, souvenirs, pottery, fresh fruit and seasonal summer fruits. They offer freshly made apple pies, cakes and slices, all baked on the premises and peach pies from seasonal fruit grown within Fruit Bowl orchard.
The Fruit Bowl provides;
*        Undercover seating for 250 people
*        Ample off road car parking
*        Picnic grounds
*        Playground equipment for children
*        Toilets (including disabled facilities)

PIE IN THE SKY – BILPIN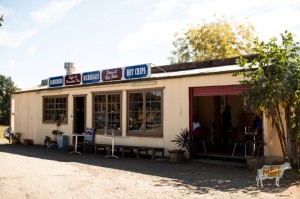 Bells Line of Road BILPIN NSW 2758
PH (02) 4567 8921
'Pie in the Sky Bilpin' make fresh homemade pies and pastries. They serve a full range menu including pastries and beef burgers, delicious home made apple pies and deserts.

Pie in the Sky is very popular amongst tourist and locals in the Richmond/Bilpin district and is visited frequently by well known TV/radio celebrities on their way through to the country areas of NSW.
OPEN 7 DAYS. Eat in or takeaway.

THE PINES ORCHARD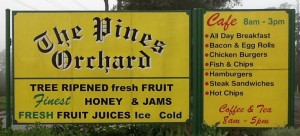 2070 Bells Line of Road BILPIN NSW 2758
PH (02) 4567 1195
The Pines Orchard Cafe is open 8am to 3pm, 7 days a week and offers a range of freshly cooked food, including hamburgers, hot chips, fish, steak sandwiches and bacon and egg rolls.
Fresh fruit, local jams, apple juice, honey and a range of gifts can be purchased from the general store open 8am to 5pm, 7 days a week.
The orchard is not open to the general public, however, produce can be purchased in store.

TUTTI FRUITTI at BILPIN 

1917 Bells Line of Road BILPIN NSW 2758
PH (02) 4567 8436   EMAIL admin@tuttifruitti.com.au
At Tutti Fruitti you can enjoy real coffee, devonshire tea, home cooked country style gourmet pies and quiche, homemade cakes, desserts and of course sample the famous Bilpin apple pies.  And for a special treat you can try our real-fruit ice-cream where we blend fresh berries with rich vanilla ice-cream for a real taste sensation.  Relax in the garden and rose courtyard and enjoy the fresh mountain air
There is also a wide selection of homemade jams and preserves cooked with their own fruit, together with local produce.
Open Friday, Saturday, Sunday, Monday  9.30am to 4.30pm
CLOSED Tuesday, Wednesday and Thursday
http://tuttifruitti.com.au/wordpress/